Used Equipment For Sale
... are like new, inspected and rebuilt to factory recommended specifications, include warranty, and provide substantial savings!
Clicking the model name will take you to the model page where you can find more detailed specifications, images, videos, and related publications. 
To see whether a unit is compatible with your carrier, visit the Attachment Wizard page.
Contact Us for pricing and availability!
Or reach out directly to the territory manager in your area:
---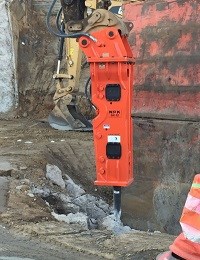 Originally Sold:  2009
Serial Number: 92904
Details: New Piston, New Tie Rods, Resealed, New Tool Holder, New Tool, New Rubber Mounts
Warranty:  1 Year Warranty
Availability:  2-3 Days
---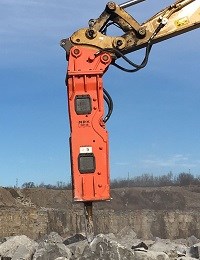 Originally Sold:  2008
Serial Number: 91296
Details: New Tool Holder Assembly, New Piston, New Retaining Pin, Resealed, New Tool
Warranty:  1 Year Warranty
Availability:  2-3 Days
---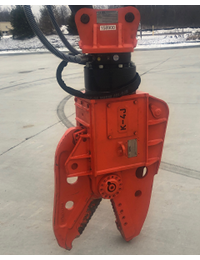 Originally Sold:  2022
Serial Number:  141411
Details:  Low Hours Demo Unit - Very Good Shape 
Warranty:  120 Days
Availability:  Contact NPK
---
Originally Sold:  2003
Serial Number:  64218
Details:  Base Unit Only (Jaw Set Sold Separately)
Warranty:  120 Days
Availability:  Contact NPK
---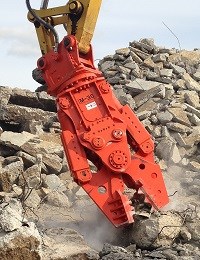 Originally Sold:  2011 
Serial Number:  100992  
Details:  Base Unit Only (Jaw Set Sold Separately)
Warranty:  120 Days
Availability:  Contact NPK
---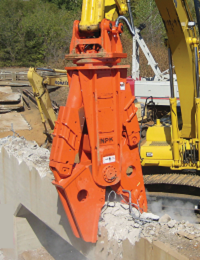 Originally Sold:  2012 
Serial Number:  104479  
Details:  Base Unit Only (Jaw Set Sold Separately)
Warranty:  120 Days
Availability:  Contact NPK
---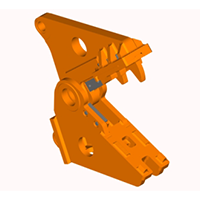 Details:  Used Jaw Set (To be sold with Recon Base Unit Only)
Warranty:  120 Days
Availability:  2-3 Days
---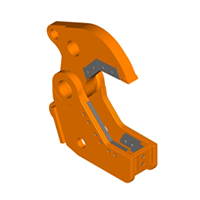 Details:  Used Jaw Set (To be sold with Recon Base Unit Only)
Warranty:  120 Days
Availability:  2-3 Days
---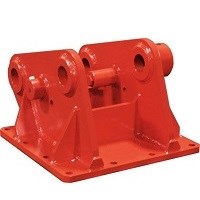 L2924-2001U Top Bracket
Connection: M20 / DEERE 200LC, 690D, 690E 
Warranty:  90 Days
Availability:  2-3 Days
L3390-2001U

Top Bracket

Connection:  M20 / DEERE 230CLC 

Warranty:  90 Days

Availability:  2-3 Days
L676-2004U

Top Bracket

Connection:  GH12, GH15 / VOLVO 330BLC 

Warranty:  90 Days

Availability:  2-3 Days
L3298-2001U

Top Bracket

Connection:  U31J, U31JR / HITACHI ZX330, ZX370, EX300-5, EX330-3, EX330-5, EX370-5

Warranty:  90 Days

Availability:  2-3 Days
L2928-2001U

Top Bracket (2)

Connection: M35, M28, U21 / DEERE/HITACHI 330, 350, 380

Warranty:  90 Days

Availability:  2-3 Days
L2952-2001U 

Top Bracket

Connection: M28 / KOMATSU PC300-3,5,6,7,8

Warranty:  90 Days

Availability:  2-3 Days
K676-2005U 

Top Bracket (7)

Connection: GH12 THRU GH18/ KOMATSU PC400-3 THRU PC400-8

Warranty:  90 Days

Availability:  2-3 Days
L2202-2022U 

Top Bracket

Connection: GH12/ KOMATSU PC200, PC228

Warranty:  90 Days

Availability:  2-3 Days
L7116-2001U 

Top Bracket

Connection: H-16X, GH15, GH18/ VOLVO EC460, B, C

Warranty:  90 Days

Availability:  2-3 Days
L2858-2003U 

Top Bracket (2)

Connection: GH15, GH18/ CAT 345, 349, "TB" linkage Top Bracket

Warranty:  90 Days

Availability:  2-3 Days

 
---