Services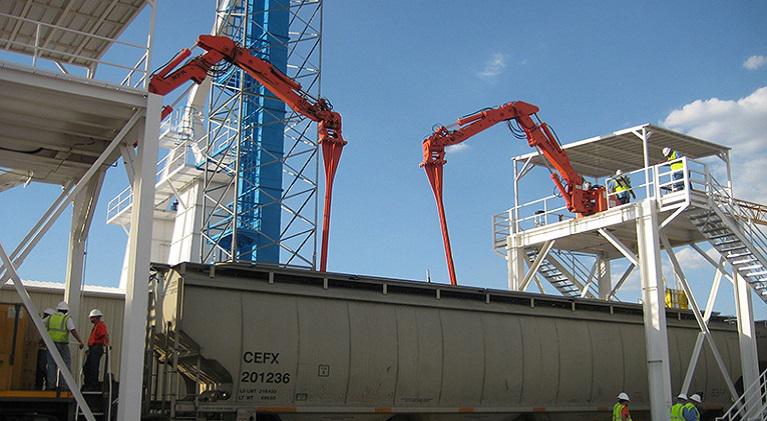 Custom Engineered Solutions
Sometimes a difficult job can be simplified with a custom solution.  Possessing a corporate attitude of flexibility and motivated by a desire to assist its dealers and their customers, NPK designs, develops and manufactures products for custom applications.  NPK Sales and Service personnel have extensive exposure and can be a useful resource when trying to resolve challenging applications.  They communicate freely with NPK engineers who are experienced in a variety of disciplines.  NPK engineers are equipped with latest design and FEA software to develop, model and engineer practical solutions.  Coupled with an extensive facility with capacity and expertise for fabricating, machining and testing, NPK produces Custom Engineered Solutions.  For more information about NPK Custom Engineered Solutions contact:  Sales@npkce.com.
---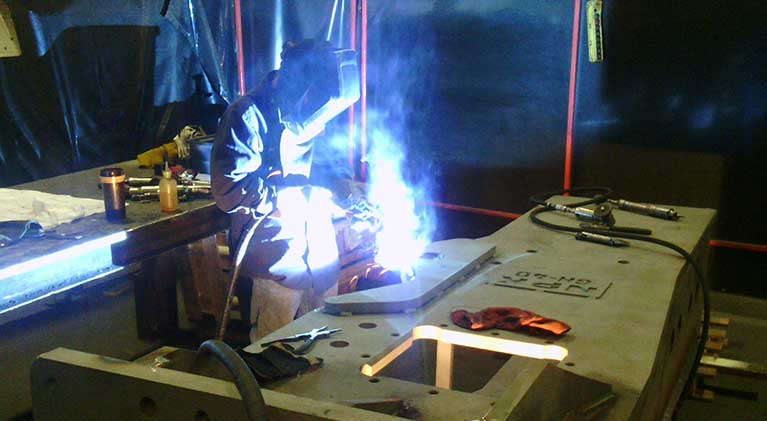 Metal Fabrication
In 1989, due to increased demand for product, NPK Construction Equipment acquired its primary fabrication supplier, a vastly experienced organization with origins dating back into the 1940's as a pressure vessel manufacturer.  NPK Manufacturing, as it was referred to back then, was born.  Since 1989, NPK design engineers have worked alongside all manufacturing staff developing and refining fabrication processes.  Over the years investment in people, software and equipment has improved efficiency, increased capacity and reduced lead times.
In 2009, NPK Manufacturing was relocated from Wickliffe, Ohio to a 100,000 sq. ft. facility adjacent to NPK main offices in Walton Hills, Ohio.  The Walton Hills plant has an improved shop floor plan layout for efficient flow of material.  It shares space with engineering, purchasing and assembly departments, enabling a productive, collaborative environment.  Raw material enters one side of the building; finished product departs from the other side.  
Currently all NPK Compactors, Pedestal Boom systems, Hammer Brackets and Top Mounting Brackets are completely designed, manufactured, and assembled at this location.  The Walton Hills site has an abundant amount of acreage conducive for future expansion. For more information about NPK fabrication capacity or employment opportunities, please contact: Engineering@npkce.com.
---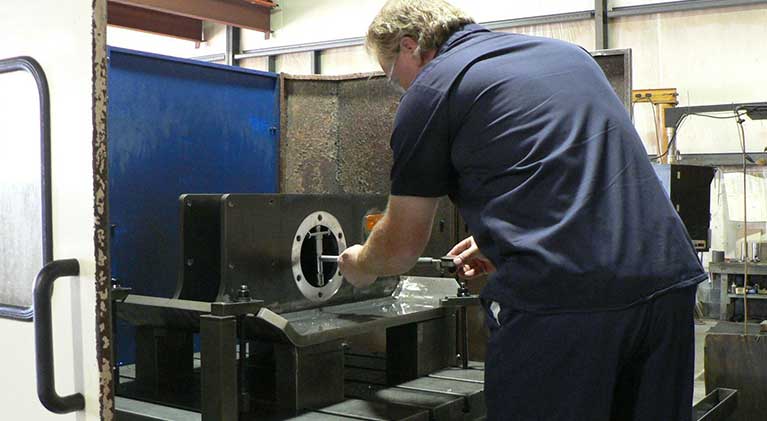 Machining
In 2013, after over 20 years of a mutually beneficial business relationship, NPK acquired its primary machining supplier, a very capable producer of high quality precision machined parts. The addition of NPK Machining has directly complimented the Walton Hills facility, supplying most all machined parts for manufactured products, as well as milling operations for weldments.  Expanding into a full-fledged machining operation has brought valuable intellectual expertise, skilled machinists, increased capacity and reduced lead times.
For more information about machining capacity or employment opportunities, please contact: Engineering@npkce.com.