Autolubes
---
NPK AUTOLUBE SYSTEMS...
... are designed to automatically provide a supply of grease to the hammer tool bushing - increasing tool bushing life and decreasing maintenance costs by reducing tool bushing wear. NPK offers both carrier mounted and hammer mounted options.  All NPK autolube systems:
are hydraulically driven, automatically provides continuous supply of grease while hammer is running
are reliable even in low temperatures
include all mounting hardware and adapter fittings
Due to its compact design, the hammer mounted autolube system can be installed directly onto the hammer. This design ensures that the autolube system is always with the hammer, great when sharing a hammer between several carriers.  Hammer mounted autolubes also include a cartridge refill adapter for refilling grease tubes.
Carrier mounted autolube systems are available in two configurations: standard or "L" models.  "L" models come with a low level switch that activates a warning light and buzzer in the cab, and can be wired to shut off hammer when insufficient grease levels are detected.


Visit the Hammer Accessories Publications page for sales brochures and operators manuals.
---
G015 Hammer Mounted Autolube
     Hammer Compatibility:  PH3, PH4, GH6
     Standard Output:  0.8 lbs per hour
     Reservoir Capacity:  14 oz. tube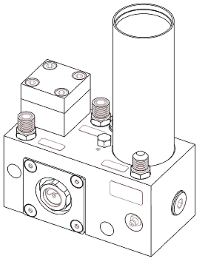 ---
G025 Hammer Mounted Autolube
     Hammer Compatibility:  GH7, GH9, GH10, GH12, GH15, GH18
     Standard Output:  0.8 lbs per hour
     Reservoir Capacity:  14 oz. tube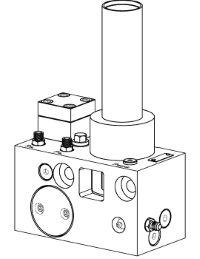 ---
G050 Hammer Mounted Autolube
     Hammer Compatibility:  GH23, GH30, GH40, GH50
     Standard Output:  1.6 lbs per hour
     Reservoir Capacity:  14 oz. tube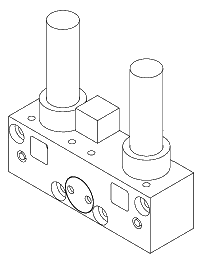 ---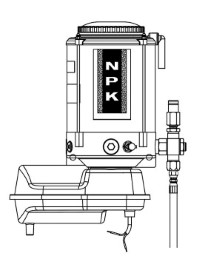 G075 / G075L Carrier Mounted Autolube
     Hammer Compatibility:  PH3, PH4
     Output:  up to 0.5 lbs per hour
     Reservoir Capacity:  4.4 lbs (2.0 kg)
     single cartridge
     1/4" feed hose not included
---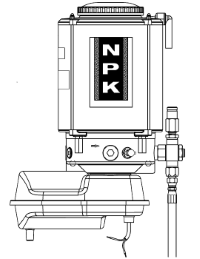 G100 / G100L Carrier Mounted Autolube
     Hammer Compatibility:  GH6, GH7, GH9
     Output:  up to 0.5 lbs per hour
     Reservoir Capacity:  8.8 lbs (4.0 kg)
     single cartridge
     1/4" feed hose not included
---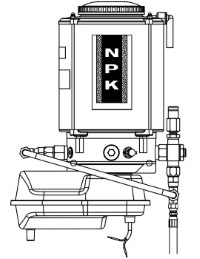 G150 / G150L Carrier Mounted Autolube
     Hammer Compatibility:  GH12, GH15, GH18, GH23
     Output:  up to 1 lbs per hour
     Reservoir Capacity:  8.8 lbs (4.0 kg)
     dual cartridge
     1/4" feed hose not included
---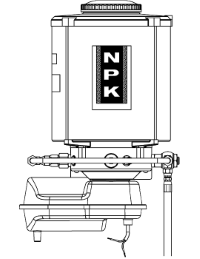 G153 / G153L Carrier Mounted Autolube
     Hammer Compatibility:  GH12, GH15, GH18, GH23
     Output:  up to 1.5 lbs per hour
     Reservoir Capacity:  17.6 lbs (8.0 kg)
     dual cartridge, high capacity
     1/4" feed hose not included
---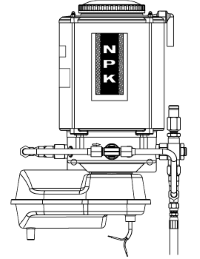 G175 / G175L Carrier Mounted Autolube
     Hammer Compatibility:  GH30, GH40, GH50
     Output:  up to 1.5 lbs per hour
     Reservoir Capacity:  8.8 lbs (4.0 kg)
     triple cartridge
     1/4" feed hose not included
---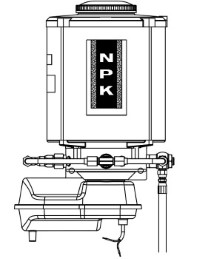 G186 / G186L Carrier Mounted Autolube
     Hammer Compatibility:  GH30, GH40, GH50
     Output:  up to 1.5 lbs per hour
     Reservoir Capacity:  17.6 lbs (8.0 kg)
     triple cartridge, high capacity
     1/4" feed hose not included