Waste Transfer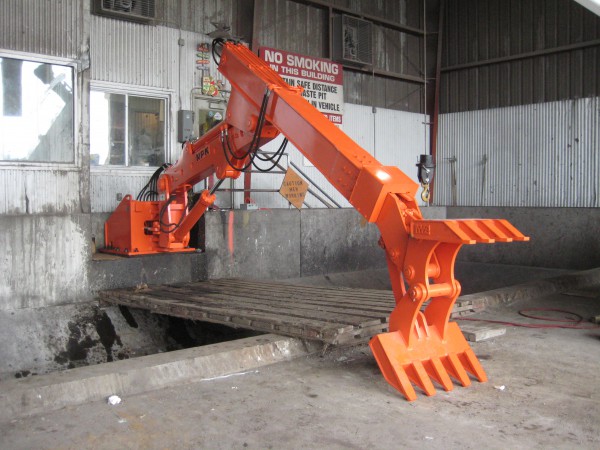 The NPK waste transfer system is a safe, efficient, and zero emission system to transfer your waste. The transfer systems offers up to 330° swing working range allowing the operator to transfer, sort and compact solid wastes quickly and precisely (either on the station floor or inside a trailer) all with the same piece of equipment. Telescoping is also available.
The system comes standard with electric/hydraulic controls tethered by a small 3/8" cord lengths up to 150 feet. An optional full radio remote system is also available that will allow the operator to stand anywhere in the plant to allow for optimal visibility.
The system ensures a full trailer every time, cutting down on transfer cost as well as wear and tear of equipment.
Standard horizontal reach of 27 ft (8.2 m)
Standard vertical reach of 16 ft (5 m)
The systems are highly customizable to cater to our customer's needs.  Contact NPK to discuss your transfer needs and start the process of building your specific transfer system.