H30X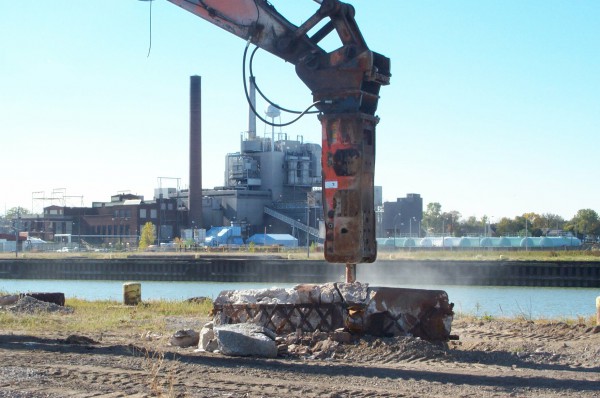 Working Weight
10,600 lbs
4,808 kg
Recommended Carrier Weight
50 - 75 US tons
45.4 - 68 metric tons
| | | |
| --- | --- | --- |
| Impact Energy Class | 10,000 ft lbs | |
| Impact Frequency | 300 - 350 bpm | |
| Oil Flow | 66 - 80 gpm | 250 - 303 lpm |
| Operating Pressure | 2,650 psi | 183 bar |
| Tool Diameter | 6.9 in | 175 mm |
| Tool Working Length | 31 in | 787 mm |
Hammer pre-delivery inspection   
Hammer inspection 
Prior to all hammer deliveries, ensure the following items have been verified for each unit.
Identify the serial number of the hammer
Hydraulic hammer serial number location
When ordering parts or performing repairs, always use the serial number to find information regarding your unit. The serial number is located on the hammer.
Safety decal & operation safety manual listing
Safety listing
It is imperative that the safety decals, manual, and operator's cards are kept and maintained in the cab of any carrier that is utilizing an NPK attachment.
Gas charge specifications H, E, GH, and PH series hammers
Specs & instructions
Correct pressures & method
Hammer storage
Storage of hydraulic hammers
Improper long term storage of hydraulic hammers has resulted in costly repairs from water corrosion damage.
Chisel tool resharpening
Instructions & dimensions
Worn chisel tools can be resharpened by machining.
Correct grease for hydraulic hammers
Approved brands & methods
Proper hammer maintenance depends on the regular greasing of the tool (chisel) with the correct grease.